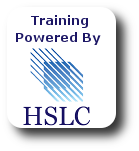 The POWER Library Users Conference registration is open! There will be new topics and opportunities to learn and share with your peers.  There will be sessions on Scan PA, SAS Standards, SHAREit Tips, e-resources, and more! The training is in-person and will be held at three locations across Pennsylvania.
To register, select a location from the map or locations below it listed at the bottom of this page.
Please note that we will not offer a Beginner's session on the use of SHAREit ILL software. If you are completely new to SHAREit, please watch the two training videos available online here before you attend the training in-person. Contact us at support@hslc.org for the password to view videos and access SHAREit documentation.
Registration and a continental breakfast will begin at 8 am. The sessions will begin promptly at 9:00 am and end no later than 2:30 pm. We will email a reminder and directions to you one week before the scheduled session; directions are also available by clicking the venue location in the session list.
Bring a Laptop, iPad, or other Internet Enabled Device
Please bring your own internet-enabled device to the training in order to fully participate. Wi-fi will be available at all locations and power outlets for recharging devices will be available during breaks.
Act 48 and Continuing Education Information
Attendees may be eligible to receive Act 48 credit hours or CE credits for attending a session. Act 48 credit request forms and CE certificates will be handed out at the end of each training session.
Handouts
Due to cost, please note that extra handouts will not be printed this year. If you desire printed copies, please download the handouts and print them in advance.
Continental Breakfast and Lunch is Provided!
The box lunch generally includes a deli meat or vegetarian sandwich, chips, fruit, and beverage. Anyone with special dietary needs should contact HSLC.
Frequently Asked Questions about Training
Conference information and session descriptions [PDF]
To register, select a location from the map or locations below it.
Select the > sign by session titles to view session description.

8:00 am – 9:00 am: Registration and Continental Breakfast
---
9:00 am – 10:00 am: Concurrent Sessions

---
10 am -10:10 am – Break
---
10:10 am -11:10 am: Concurrent Sessions

---
11:10 am -11:20 am – Break
---
11:20 am -12:20 pm: Concurrent Sessions

---
12:20 pm -1:00 pm – Lunch (Lunch will be provided!)
---
1:00 pm -2:30 pm: Concurrent Sessions
---
2018 POWER Library Users Conference       
4/17/18    RLA Learning & Conference Center
4/25/18    Holiday Inn Harrisburg-Hershey
4/26/18    Crowne Plaza (Valley Forge)