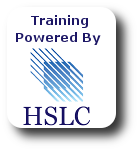 Fall training registration is open! Sessions will be held on Access PA's Catalog and ILL system and POWER Library e-resources. The training is live and will be held at eleven locations across Pennsylvania.
Registration and a continental breakfast will begin at 8:15am. The sessions will begin promptly at 9am and end no later than 3pm with a one-hour break for lunch on your own. We will email directions to you one week before the scheduled session; directions are also available by clicking the venue location in the session list.
You are welcome, but not required, to bring your own device to the training, although access to power outlets cannot be guaranteed.
Act 48 and Continuing Education Information
Certified school librarians are eligible to receive Act 48 credit hours for attending a session. Act 48 credit forms will be provided at each session. Librarians from a public, academic or special collection library are eligible for CE credits. Certificates will be handed out at the end of each training session.

8:15am – 9:00am: Registration and Continental Breakfast
---
9:00am – 11:30am
Session A – Access PA Catalog and ILL system: Covers training requirements of SHAREit including: Searching; Placing and Fulfilling ILL Requests; the Participant Record; Public Interface
or
Session B – POWER Library e-resources: eBooks on EBSCOHost; SIRS Discoverer; Science Reference Center; AP Images
---
11:30am – 12:30pm: Lunch on your own
---
12:30pm – 3:00pm:
Session B – Repeat: POWER Library e-resources: eBooks on EBSCOHost; SIRS Discoverer; Science Reference Center; AP Images
or
Session C – POWER Library e-resources: eBooks on EBSCOHost; Pennsylvania Job Resources; Consumer Health Complete; Newspaper Source Plus
---
[maplist locationstoshow="5700,5702,5703,5707,5710,5712,5715,5716,5718,5720,5721″ geoenabled="false" hideviewdetailbuttons="true" hidecategoriesonitems="true" categoriesmultiselect="false" simplesearch="false" hidesort="true" hidesearch="true" locationsperpage="13″ initialsorttype="manual"]