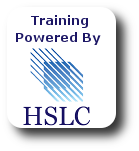 HSLC will convene a POWER Library Users Conference for Access PA/POWER Library participants in April 2017 that will include training for POWER Library E-resources, Access PA Catalog and ILL System (SHAREit), PA Photos and Documents, as well as an opportunity to learn more about the POWER Library Portal, NoodleTools, and more.
Please note that lunch will be provided.
If you require special accommodations in order to participate in training, please contact us!
Frequently Asked Questions about Training
Get Your Training Handouts

Registration Update
Registration is currently closed for all sessions but walk-ins are welcome for the remaining sessions.  If you were not able to register but can still attend, we look forward to seeing you at a session.
Attention King of Prussia Attendees:
Parking instructions for King of Prussia attendees [map]
8:00am – 9:00am: Registration and Continental Breakfast
---
9:00am – 10:00am:

Concurrent Sessions:

AP Images & SIRS Discover – Learn tips and tricks for discovering what you are looking for from among the 12 million photographs, more than 36,000 sound bites, and more than 340,000 professionally produced graphics in AP Images and learn about all the rich features available in SIRS Discoverer like Science Fair Explorer, Pro/Con Leading Issues, and more!  Lynn Ann Wiscount, Presenter

SHAREit: Statistics and More – Which statistical reports do you need for your library? Learn the difference between the available ILL reports, how to find information on completed requests, and the database reports. We'll also cover a few advanced ILL tips and updates. Debbie Hensler, Presenter

From PA to DPLA – PA Photos and Documents contains over 750,000 primary source digital images. Learn how to search, browse, filter, cite and share materials in the PA Photos and Documents archive. An update on the new Scan PA digitization initiative to preserve local history and culture will also be shared.  Maryam Phillips, Presenter
---
10-10:10am – Break
---
10:10-11:10am
Concurrent Sessions:
Using EXPLORA – Explora is EBSCO's newest interface for schools and public libraries, and provides the ability to search multiple databases from one easy-to-use interface. We will review features and functionality of the Explora interfaces for Primary, Middle, and High Schools, and for Public Libraries, and also preview new features planned for release over the coming months. Joe Ceterski, Presenter
POWER Library for Librarians Tour – Take a guided tour through all of the resources available in the For Librarians section of POWER Library! Besides learning where to find the information you need, we'll point out a few things that you may not be aware are available in POWER Library for Librarians! Debbie Hensler, Presenter
SHAREit: Cataloging Best Practices – Good MARC records improve the quality of the SHAREit database for interlibrary loan and for use as a cataloging resource. We will review best practices for selecting and downloading records for your library's ILS. We will also cover submitting your records to the Access PA database and reviewing and improving records that do not meet minimum standards. Martha Payne, Presenter
---
11:15-11:20am – Break
---
11:20am – 12:20pm:
Concurrent Sessions:
Searching EBSCO E-Resources – This session will review searching Academic Search Main Edition, MasterFile Main Edition, and Newspaper Source Plus using the EBSCOhost interface. We will cover basic and advanced searching, along with Journal Alerts and the My EBSCOhost Folder.  Joe Ceterski, Presenter
PA Job Resources – The PA Job Resources can help job seekers, career changers, students, educators, veterans, employers – if you're in (or entering) the workforce, there's something for you. We'll look at what's offered in each resource how they can benefit your library users. Debbie Hensler, Presenter
Introduction to NoodleTools– Overview of an online program designed to help students successfully complete a research project from start to finish, integrating notecards, outlines and bibliographies. Students can also share their projects with teachers and librarians who can see the progress made by students at any time and give helpful feedback. Charmaine Gates, Presenter
---
12:20-1:00pm – Lunch (Lunch will be provided!)
---
1:00-2:30pm
Concurrent Sessions:
Hands-on with POWER Library E-Resources – Through guided exercises, this session will provide you with the hands-on opportunity to search all the e-resources covered throughout the day. Lynn Ann Wiscount and Joe Ceterski, Presenters
Hands-on with Job Gateway – Spend some time learning the tools in Job Gateway by using them: create an account, build a resume, and navigate the dashboard. Then we'll discuss developing library programs using the PA Job Resources. If you've presented career-related programs at your library, bring your ideas to share! Debbie Hensler, Presenter
Hands-on Practice with NoodleTools – This session will concentrate on presenting both teacher and student views and features as well as providing time for hands on experimentation.  Each participant will receive a free 30-day trial with which to practice. Charmaine Gates, Presenter
2017 Spring User Conference       
4/12/17    Hilton Garden Cranberry
4/18/17    Holiday Inn Harrisburg-Hershey
4/19/17    Valley Forge Casino & Resort